In "Rags to Riches with Patrice/the Carvers," Patrice Carver is a nearly-senior owner of a flower shop and plant nursery. She's a mother of one (the adorable Eddie), and she has *never* been lucky in love. She's spent most of her life yearning after her (now married) best friend Akira, to the extent that her only intimate relationship has been with Diego, Eddie's father.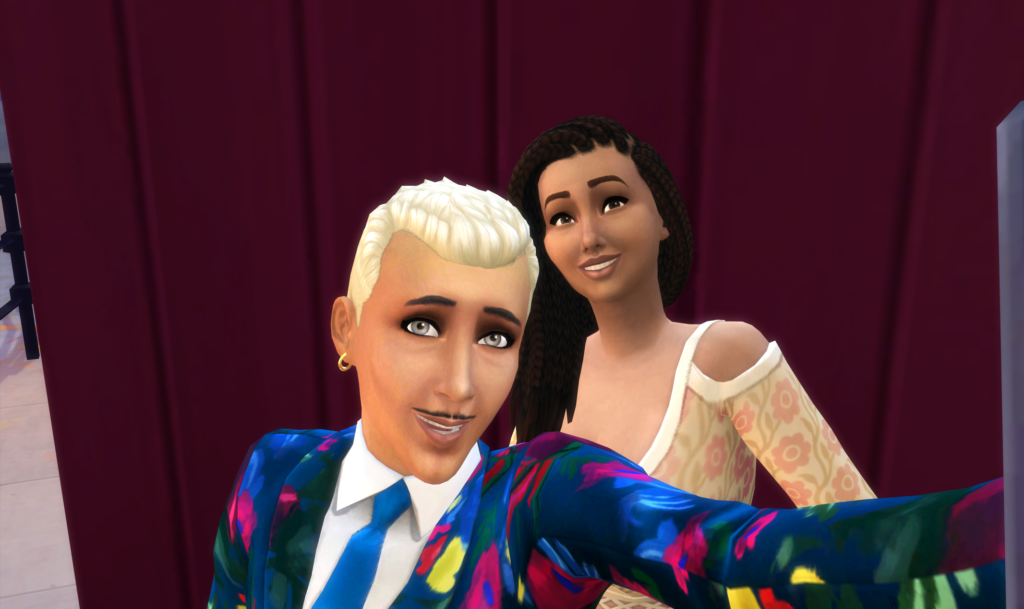 Diego's a slightly older art critic who left San Myshuno in middle age to come live with Patrice and Eddie in Oasis Springs. In doing so, he sold his huge city apartment and committed fully to his son and his ex, even renovating their house and buying Patrice her flower shop.
It hasn't been easy, learning how to depend on someone.
Dear Mom,

Wheels just keep spinning around, don't they? Did you and Dad ever feel like things were slipping away and then somehow coming around again? I've given these men too many years of my life, but here come the little hopes, the tiny little hopes that never survive reality.

He's just more humble these days. I can surprise him. He's gentler. He's not kind. I don't think he'll ever be kind. But he loves Eddie and he walked away from a date the other night to come talk to me. To be surprised by me.

I don't know. I've got too much to do for all this nonsense. But wheels just keep spinning, that's all. I probably shouldn't trust one more time.

xoxo
Patrice