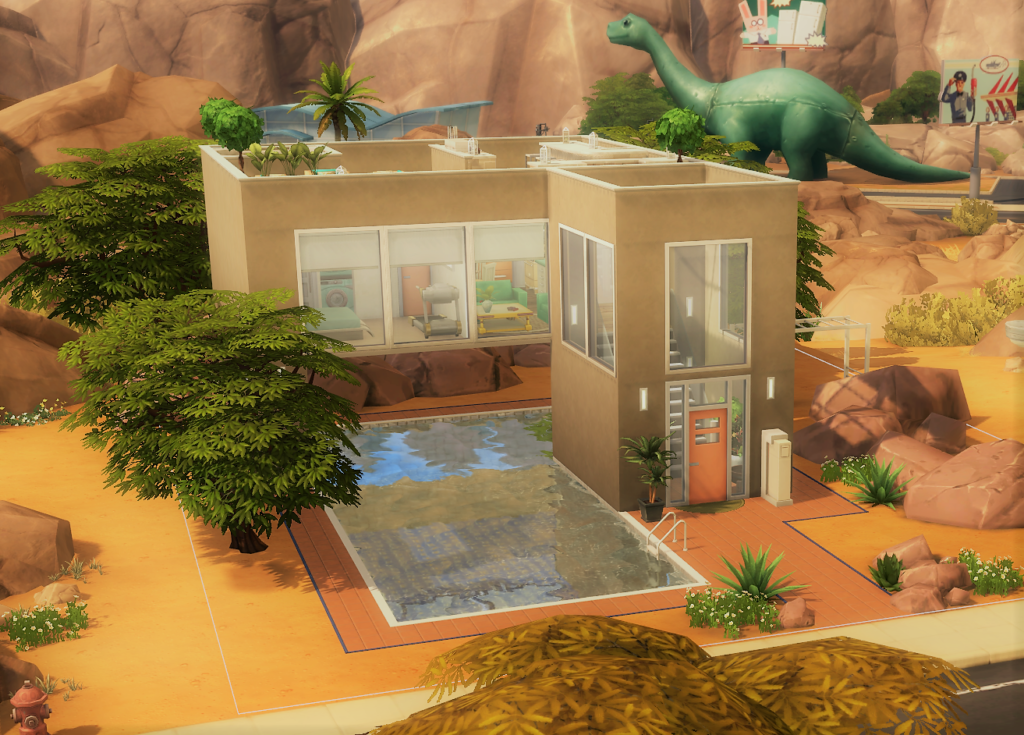 Retro sims is a fantastic builder, a Twitch streamer and a YouTube creator, and now a subscriber to my Twitch channel. When he was gifted a subscription and I asked him what he wanted me to build, his only request was a modern house — so I took that and ran with it!
Retro sims' builds are often light and airy, with soft wood tones and a beachy vibe, and so I made this modern build less starkly white and cold than I often do (it's an aesthetic I'd never want to live in, but I love to build). A Selvadoradan vibe exists throughout, including the pool tile and the kitchen furnishings.
The roof deck (I love roof decks) is the standout feature, with its hot tub and outdoor kitchen and view of Oasis Springs' commercial strip. The dinosaur, that does not come with the build. 😉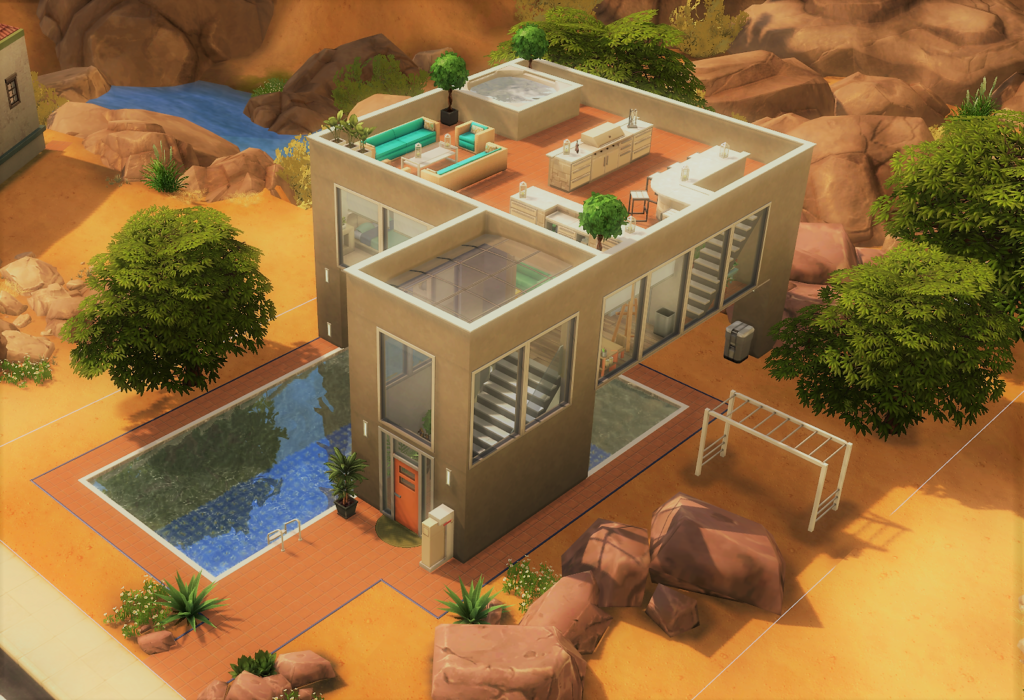 I'm glad he liked the build, which can be found on the Gallery as "Elevated Modern," ID michele_blue. These subscriber builds are close to my heart. Thank you, Retro!