I recently switched computers, and in the switch-over, lost a lot of my old saves — including the Deadly Sins Challenge playthrough I'd played to the second generation. Alas Pride! In a poll, I asked my community if they'd like us to start over, recreate the first iteration, or scrap it altogether, and they overwhelmingly voted for a do-over with a new Sloth. Sloth 2.0.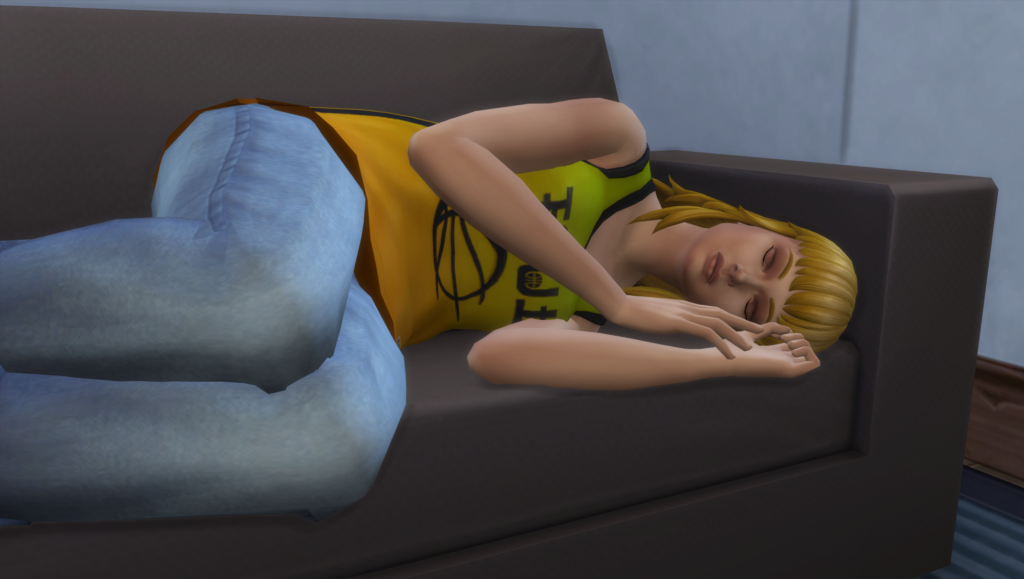 Kori Cutler is the wooooOOOOoooorst.

She can only afford her apartment because of an insurance scam — she pretended to get hurt on an escalator and won a handsome settlement. BUT she finally ran out of cash, and instead of getting more than part-time retail work, she instead scored a far more ambitious roommate.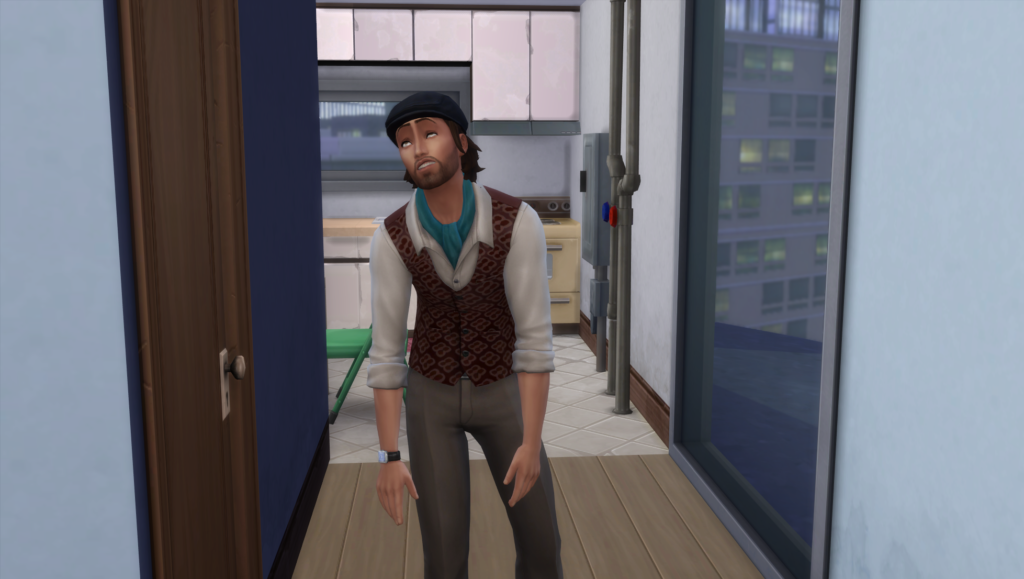 Damion Callaway was created by my friend and fellow streamer Kast. He's a wannabe entertainer with an eye toward comedy and filmmaking. Right now, he's a fledgling comedian and musician just trying to make it in a rough industry. He gets drunk when he's happy. When he's drunk, he hooks up with Kori. When he's sober, he regrets it SO MUCH.
Kori also loves to steal things, gaslight her neighbor Penny Pizzazz, and give horrible -horrible- customer service at her night job. Hail to the sloth.