I can sometimes go a bit…overboard. When it came time to complete a subscriber reward for Oxfordsplice and she requested a bookstore, all restraint went right out the window. I've been so lucky to have Oxfordsplice as friend, Twitch channel moderator, and someone with whom I seem to have a ridiculous amount in common. #teammichele/michelle!
First things first, I needed inspiration. I finally settled on a historic bookstore in St Andrews Scotland, J&G Innes Ltd. The store sprawls across three formerly separate properties with connections to Scottish publishing.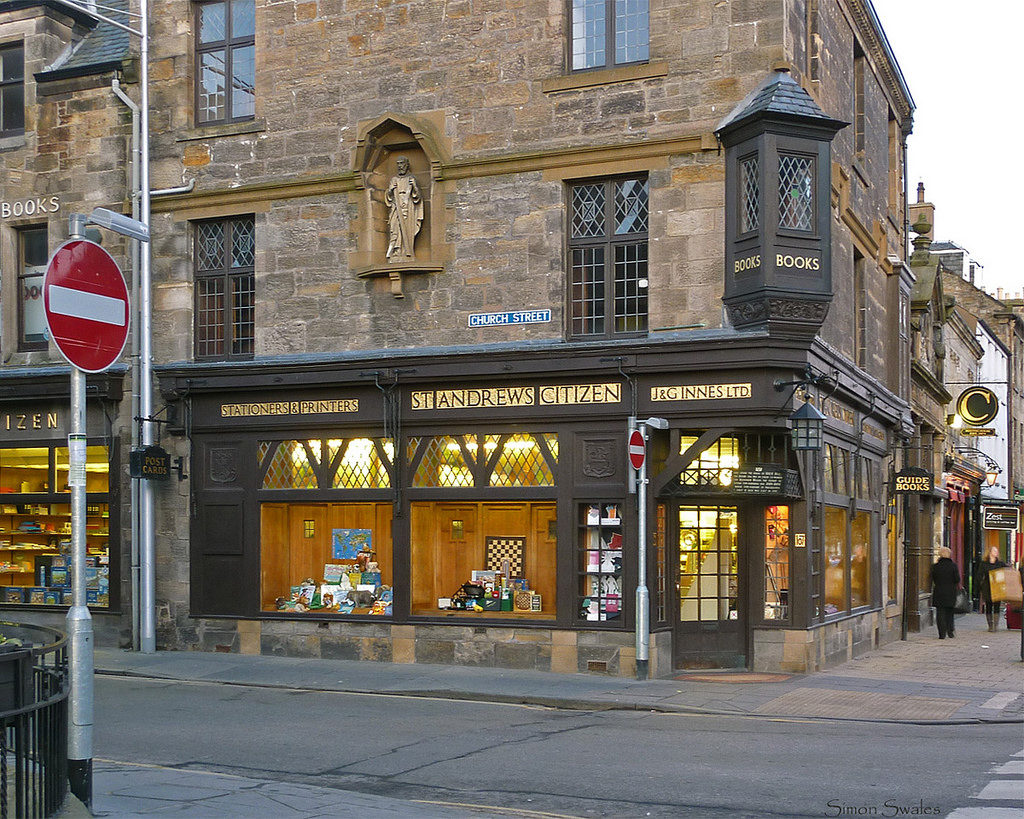 When it came to my Sims 4 version, I couldn't possibly replicate some of the elaborate window and façade details. I relied heavily on the Get to Work and Get Together packs, as well as a *whole lot of debug*. Club emblems replaced university seals, a lion fountain replaced St Andrews, and I did the best I could to show both the historic site and the continuing, modern use.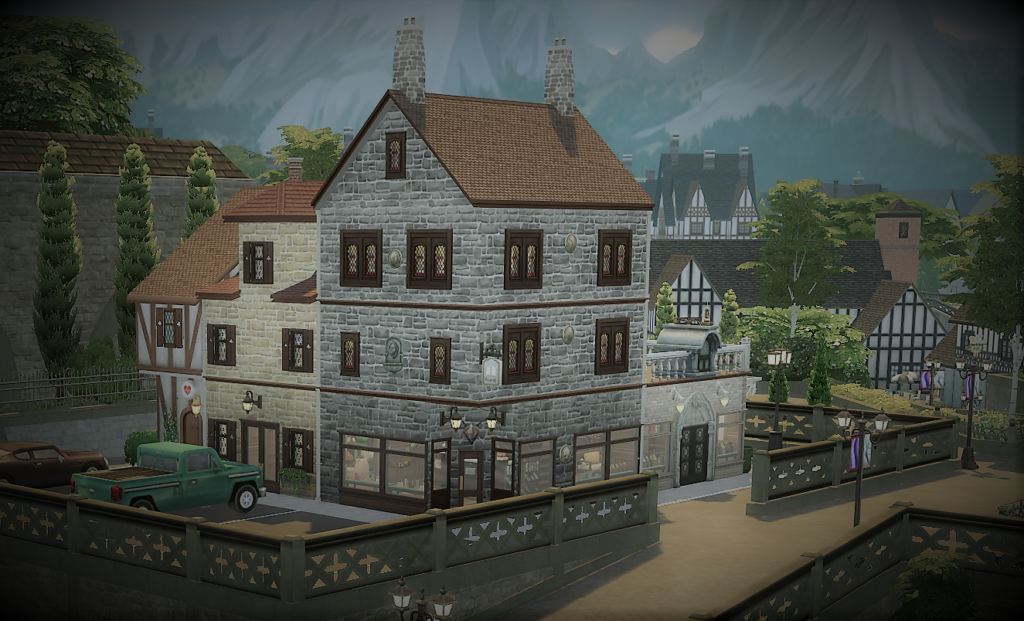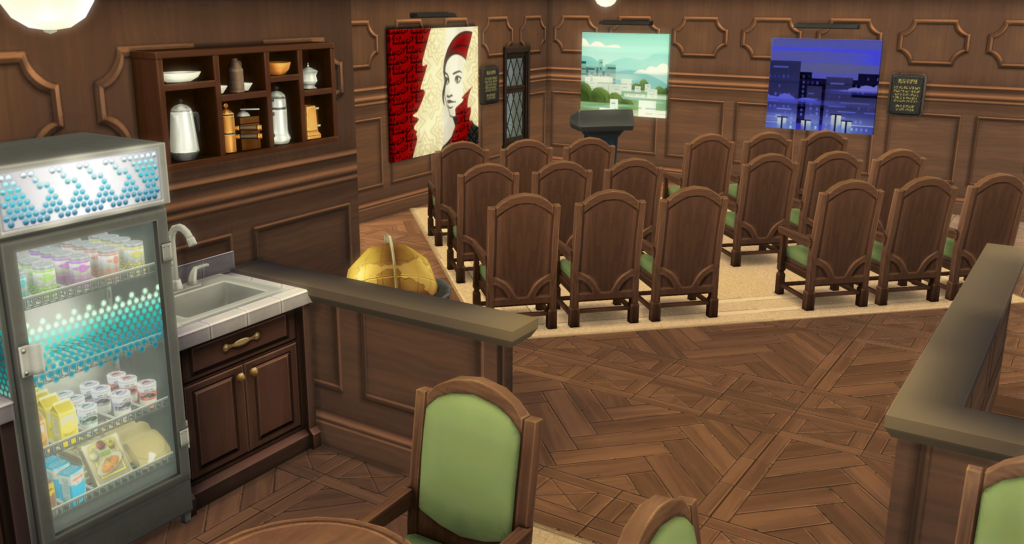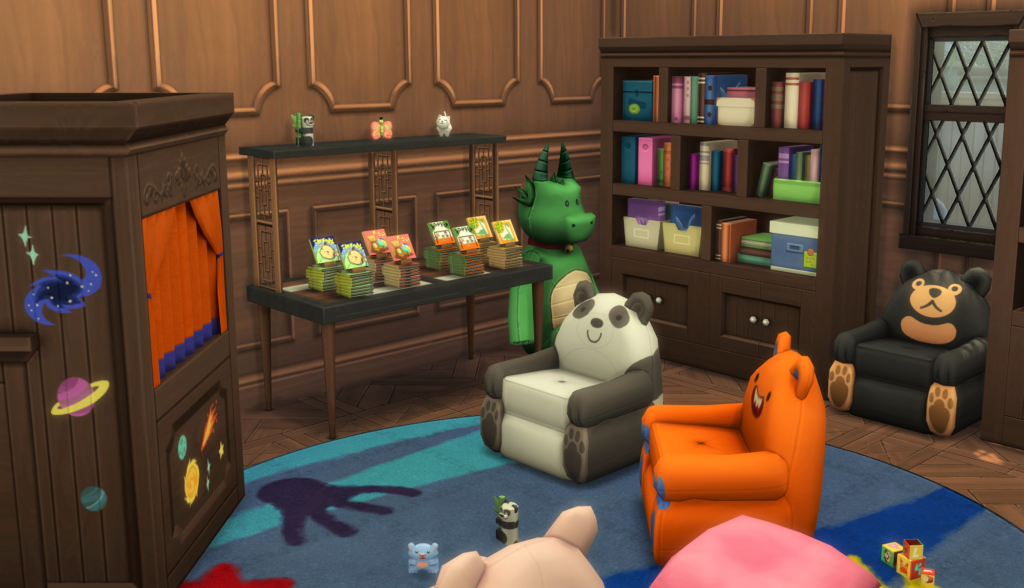 I'm genuinely pleased with how it all turned out. I filled the empty corners of the lot with a narrow old clinic and a coffee/tea stand, as well as a few back gardens. It *feels* like a high street, which is what I wanted to give Oxfordsplice, and I'm now hoping I can visit St Andrews someday to see the beautiful inspiration building in person.
Available on the EA Gallery as "O&S Booksellers," ID michele_blue.