When I approached misunderstoodmami (youtube here) about her reward build for subscribing to my Twitch channel, she requested a Gothic house, perhaps suitable for a future Let's Play. Two adults, one child, one teen.
For inspiration, I chose a remarkable Victorian Gothic home in Holly Village, Highgate, North London, part of the first gated community in England. This little community has a fascinating history and a TON of inspiration for Simmers — see here for more details and photos.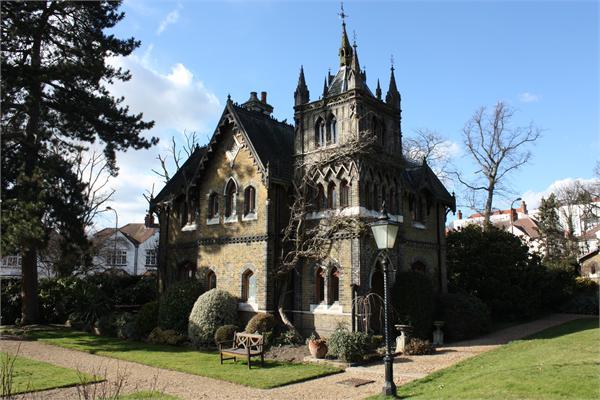 Of course, the Sims has a lot of limitations when it comes to aping historic architecture. I made the changes necessary to match pathing, staircases, and windows, and came up with this: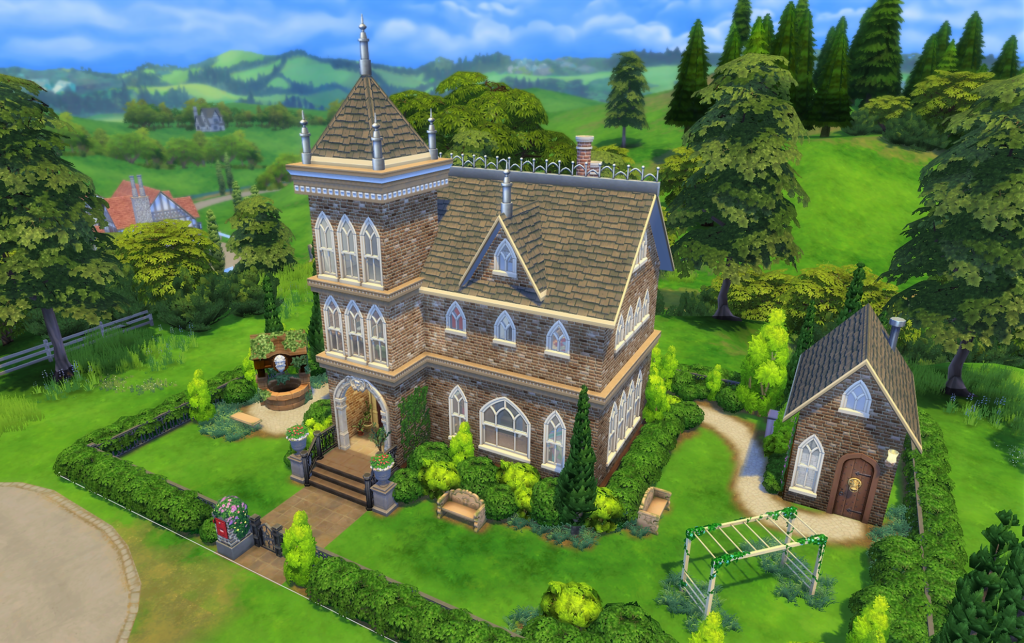 I decorated the interior in a brighter, more modern style than I usually choose for Victorian builds, but one of my favorite aspects of historic homes is that they aren't static, frozen in time. They still *work* for modern use, modern furniture, and modern families.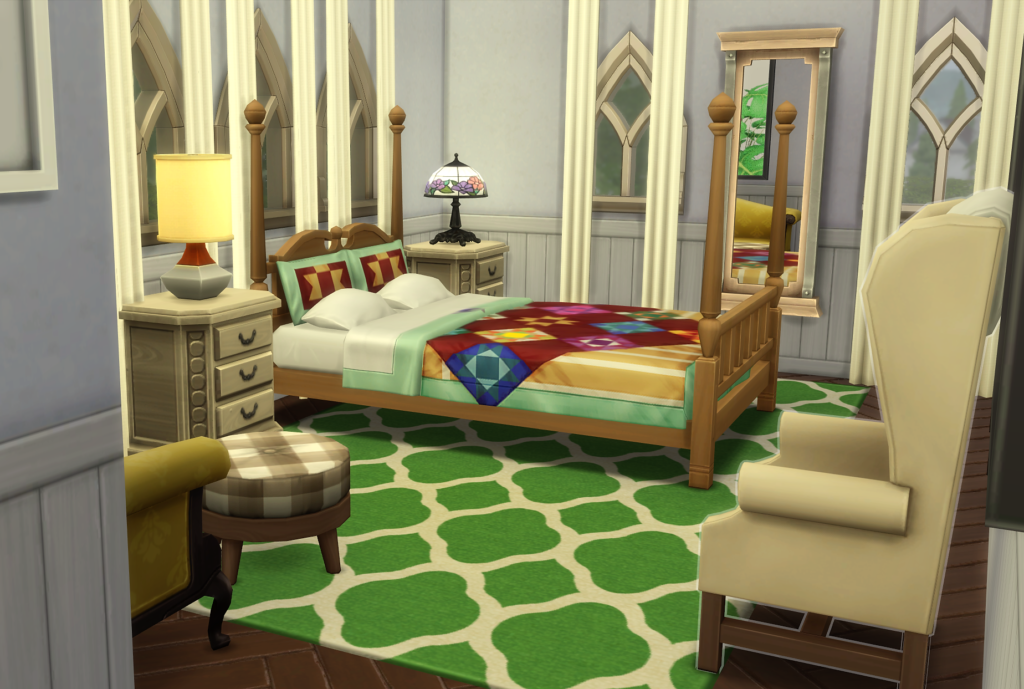 Finally, misunderstoodmami requested a creepy backstory with this build. So, as requested:
The Turners came to Holly Cottage with the best of intentions. They spruced up the old "cottage," remodeled it for modern family tastes, and welcomed neighbors into the newly furnished, colorful interior. Only a month later, with the mail piling up and the Turner child truant at school, Windenberg constables visited the house only to find no trace of its human inhabitants – though no clothes were gone from their closets and a half-eaten meal sat, moldy and rotten, on the grand dining table.
The Turners haven't been seen since.
The house is open again, for sale as-is. Will your Sims dare to become the new owners of Holly Cottage?
(and thank you misunderstoodmami for your Twitch subscription!)